WELCOME TO THE BEMISS NEIGHBORHOOD
As a resident of the Bemiss Neighborhood you have many opportunities to become involved in neighborhood events and decisions. Each neighborhood is represented by their Neighborhood Council, and each Neighborhood Council falls within one of three Spokane City Council Districts.
---
Community Assembly Survey
The Community Assembly is seeking input on how well they are serving the neighborhoods. We would deeply appreciate your input! Please click here to take the short 10 question survey.
---
Leaf Cleaning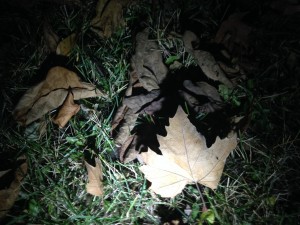 The City of Spokane Street Maintenance Division removes fallen leaves from the streets to prevent hazardous conditions, this operation takes four to six weeks.  Remember that residents can always call the Leaf Hotline at 625-7737 for information on the next day's work area, this process requires cars to be removed from the street to aid in the pickup.
To help the neighborhoods get the word out please see the pdf link below to view the schedule for your area:
https://static.spokanecity.org/documents/streets/maintenance/leafpickup/2015-leaf-pickup-schedule-11-10-2015.pdf
To view a map of the leaf pickup progress go here: http://spokane.maps.arcgis.com/apps/ImpactSummary/index.html?appid=c910697f2ca14197bc0df4acd77ec5ee&webmap=c0a45a102a1644bca0c5df057761062b
---
Bemiss
The Bemiss Neighborhood is located within City Council District #1 and is represented by Councilmember Mike Fagan and Councilmember Amber Waldref.
The October 10 Alley Clean-Up yielded 4.3 TONS!!! Great job!!!
Residents are encouraged to become a member of our neighborhood website to talk to each other, vote on issues, learn about events, things for sale and neighborhood news. If you are a resident please click on the graphic below to join us. All applications are approved to ensure that only residents are members of the Bemiss Nextdoor website.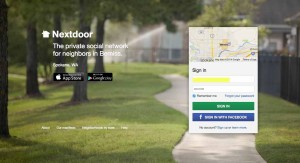 If you are a resident of Bemiss then click here
Any resident of the Bemiss Neighborhood is encouraged to attend and participate in our Bemiss Neighborhood Council. The Bemiss Neighborhood Council is co- chaired by Kathryn Alexander (303) 818-4147 and Donna Fagan (509) 475-2180 and the Community Assembly representative is Kathryn Alexander (303) 818-4147. We meet on the second Thursday of the month. Meeting minutes are on the Documents page.
Bemiss Neighborhood Council meetings are held at the Northeast Community Center (4001 N. Cook). Bemiss residents are also highly encouraged to attend the bi-monthly Hillyard Neighborhood Council meetings held at the Northeast Community Center (4001 N. Cook Street) at 6:30 P.M. on the second and fourth Wednesday of every month.)
The purpose of the Bemiss Neighborhood Council is to improve and preserve the quality of life in the Bemiss Neighborhood through the following actions:
1. Review and recommend an action, policy, or plan to the Spokane City Council, City Administration (Agency), or Board and Commission on any matter affecting the Bemiss Neighborhood.
2. Assist City Agencies and/or Departments in determining priority needs for the neighborhoods.article image
3. Review items for inclusion in the City budget and make recommendations relating to budget items for neighborhood improvement.
4. Undertake to manage projects as may be agreed upon or contracted with public agencies.
GET INVOLVED IN THE BEMISS NEIGHBORHOOD TODAY!!
WE'LL SEE YOU AT OUR NEXT MEETING!!