WELCOME TO THE BEMISS NEIGHBORHOOD
As a resident of the Bemiss Neighborhood, you have many opportunities to become involved in neighborhood events and decisions. Each neighborhood is represented by their Neighborhood Council, and each Neighborhood Council falls within one of three Spokane City Council Districts.
---
Please Attend at 
Least

One of These!

The North/South Freeway IS coming. Washington TTransportationis working hard to help affected neighborhoods make the best of a challenging situation. They are asking for OUR input on the changes we what to see that will make any touch-point from the freeway an asset to our community. They are building a trail, the Children of the Sun Trail (that's what 'Spokane' means) that will run from Wellsely to the River. What do WE want to see built there and how do WE want it to look? PLEASE attend at least ONE of the five/six scheduled meetings, called charrettes, where we can dream, plan, and commit. We are planning for the next 40 years – come and be a part of history!

For More Information

The live link  for the North Spokane Corridor "story map": http://nscplace.com

EWU has also created a Facebook for the NSC Place Project that can be found at https://www.facebook.com/NSCplace/
---
Bemiss
The Bemiss Neighborhood is located within City Council District #1 and is represented by Councilmember Mike Fagan and Councilmember Kate Burke.
---
Headstart Construction Trades
We are still taking applications for the Headstart to the Construction Trades (HCT) co-ed class which begins on April 9th & is being instructed at the Salem Lutheran Church @ 1428 W. Broadway.  We are also taking applications for the all-female HCT class which begins on May 7th & will be instructed at the Northeast Community Center.  We will begin a class next week inside Geiger and we will be instructing a class at Excelsior Youth Center in late May.  While we have secured funding for instructors, books and materials that will be needed by students we need funding that helps us cover support services for students for things such as workboots, gloves, tools, bus passes, gas vouchers and relicensing costs, etc.
Please consider getting into the STCU website https://www.stcu.org/who-do-you-love.html & nominating the Headstart to the Construction Trades (instructed by the AGC Apprenticeship) for their non-profit "Who do you love" give-away?  We sincerely THANK YOU for your help in trying to secure some funding for this most worthy cause which is training low/moderate income, under-skilled individuals and providing them with employable skills that have put many to work in the Construction Trades.  We want to continue that this year and appreciate your help in doing so.   Thank you for your support & for taking just a few minutes to help out the students in the HCT      – Judith Gilmore 
2018 Who do you love?
STCU is giving away $5,000 to local charities.
Nominate the one you love between February 14-23, 2018.
Go to the website to nominate!  https://www.stcu.org/who-do-you-love.html
One entry per person, per day.
Please nominate HEADSTART TO THE CONSTRUCTION TRADES (HCT)  every day!
---
Help Make Music in Bemiss!
Be the first on your block to get your Bemiss T-shirt.
We are offering short sleeve t-shirts  – all with the "I Love Bemiss" logo, to raise funds for the summer, Music Under the Oaks concert series.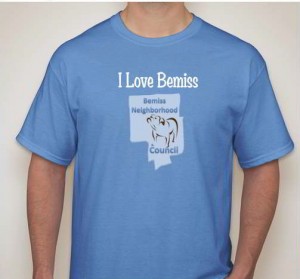 T-Shirts are available at our concerts and meetings!
Residents are encouraged to become a member of our neighborhood website to talk to each other, vote on issues, learn about events, things for sale and neighborhood news. If you are a resident please click on the graphic below to join us. All applications are approved to ensure that only residents are members of the Bemiss Nextdoor website.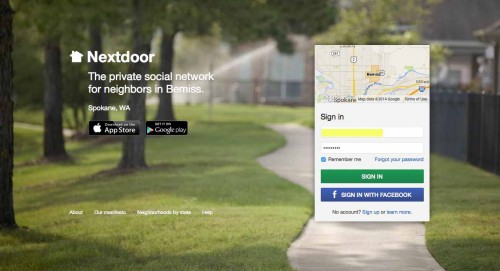 If you are a resident of Bemiss then click here
Any resident of the Bemiss Neighborhood is encouraged to attend and participate in our Bemiss Neighborhood Council. The Bemiss Neighborhood Council is co- chaired by Kathryn Alexander (509) 934-5930 and Donna Fagan (509) 475-2180 and the Community Assembly representative is Kathryn Alexander (509) 934-5930. We meet on the second Thursday of the month. Meeting minutes are on the Documents page.
Bemiss Neighborhood Council meetings are held at the Northeast Community Center (4001 N. Cook). Bemiss residents are also highly encouraged to attend the bi-monthly Hillyard Neighborhood Council meetings held at the Northeast Community Center (4001 N. Cook Street) at 6:o0 P.M. on the second and fourth Wednesday of every month.)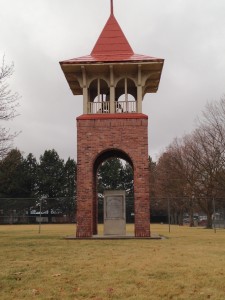 The purpose of the Bemiss Neighborhood Council is to improve and preserve the quality of life in the Bemiss Neighborhood through the following actions:
1. Review and recommend an action, policy, or plan to the Spokane City Council, City Administration (Agency), or Board and Commission on any matter affecting the Bemiss Neighborhood.
2. Assist City Agencies and/or Departments in determining priority needs for the neighborhoods.article image
3. Review items for inclusion in the City budget and make recommendations relating to budget items for neighborhood improvement.
4. Undertake to manage projects as may be agreed upon or contracted with public agencies.
GET INVOLVED IN THE BEMISS NEIGHBORHOOD TODAY!!
WE'LL SEE YOU AT OUR NEXT MEETING!!
SaveSave